Ekta Group of Company was established by professionals in the year 1992. The organization has been working hard in the domain of service industry that is in the sectors of skilled and unskilled supply of personnel to business and industry on the one hand and on the other hand providing a safe and secure atmosphere for organizations by supplying trained, skilled and experienced security personnel at all levels. The company has entered into the transportation business in 1992 and has the capacity to service medium and large organizations.
Our group has a mechanism to accept continuous change as per market requirements mainly due to globalization and liberalization policy of our nation. We are always keen on streamlining our efforts to improve our services in terms of quality and quantity to satisfy our clients.
Our company is diversified into three main businesses and we are expanding in all leaps and bounds. The insight of details of our business is given below with salient features.
The Ekta Security Force supplies highly trained, dedicated and ethical professionals for the security services in Residential, Offices, Factories, Hotels, and Cinemas etc.
Ekta Transport Co. was established in the year 1992. The company operates a fleet of vehicles of 45 tonnes capacity and services the corporates for major transportation assignments.
We provide the best facility management and housekeeping services to the business concerns of Mumbai City. We provide our services to almost every big corporate entity of the city. We are the best providers of housekeeping services like cleaning services in Mumbai, landscaping services in Mumbai, plumbing services in Mumbai.
The group is managed by professionals who have several years of experience in their respective fields. The head office is in Thane with a branch located within the Mumbai city.
HISTORY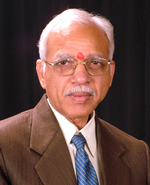 The company has an illustrious history going back to several years. The company was formed under the great leadership of Shri Ramachandra soni. Mr.Soni already had several decades of experience as a govt. servant in Madhya Pradesh. It was quite natural that he was able to bring this tremendous experience not only in launching the firm but also in guiding it into a great future. The group today is into security, transport and manpower recruitment. The group has grown tremendously in all the three spheres and had built up a strong position in the market place.
VISION
We are committed to the ongoing improvement of the services we provide to our clients. By investing in and developing our most important assets, we aim to achieve all our goals and exceed our client's expectations. It is our vision to earn the trust of our clients by delivering the best quality services within India.
MISSION
Our mission is to provide best quality services as per our customer needs by delivering highest quality of professional private security service, trasportation service and as well as facility service.
MANAGEMENT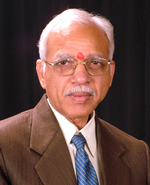 Mr. Ramchandra Soni (HONORARY ADVISOR)
The company was established under the able inspiration and guiding spirit of our honourary advisor Mr. Ramchandra Soni. Born in the year 1946 in a noble family of Madhya Pradesh, Mr. Soni is a man of great vision who believes in achieving great aims with a strong sense of purpose, discipline and commitment. He has the professional experience of 40 years serving the Madhya Pradesh State Govt. at senior level.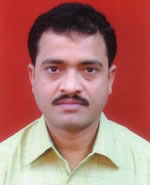 Mr. Awadesh R. Soni (PROPRIETOR)
The team is headed by Mr. Awadesh R. Soni, who is the proprietor of the organization. Mr. Soni was born in a noble family of Madhya Pradesh whose father and grandfather held distinguished posts in police and armed forces. He is committed to provide crime free society, which is without fear and terror.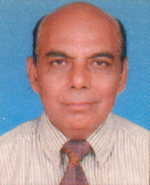 Mr. Ashok K. Srivastava (COMMANDER)
Mr. Ashok Srivastava is the chief advisor of the organization. Born in 1950 in north India he had served armed forces for 25 years and then served abroad at different capacities. He is member of Security Association of India and National Safety Council. He has been instrumental in developing disaster management policy of Mumbai city along with Mumbai Municipal Commissioner.
QUICK LINKS