Since 1992, EKTA TRANSPORT CO. has came into existence in the transport segment. We offer an multi-modal logistic solutions. Our company is registered under Government Of Maharashtra.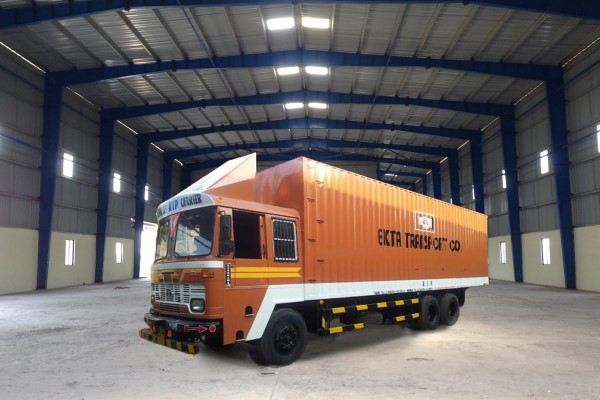 Our company is fully equipped to provide total transport solutions in any dimension or product segment. We are having our own fleet of trucks and also at our disposal vehicles of all types through associate transport companies so as to cater to the particular requirements of our clients at any given time. We have a large fleet specializing in truck. Every vehicle of our fleet passes through the master service facility so that they are at the top most level of performance, leading to better cost efficiencies and time management. Every Vehicle of our fleet has GPS system installed. Our company is fully equipped to handle your bulk/FTL movement from anywhere. We have good attachment with other transporting company.
Our staff represents ours 22 years of experience in high value, time sensitive location logistics, provide you with a faultless Global solution for all yours belonging. We have associates transport companies at many various destinations. Our company has built reputation and brand based on providing the consumer with professional and prompt vehicle transportation at an affordable price. We facilitate the strong, trained and dedicated work force to our clients. Our proactive approach ensures continuity of services and enable us to maintain a long term relationship with our customers. Each and everything is carried under the supervision of the expert from the field. We prefer using every latest technology and development, which can be useful for our customers.
We provide the peak level services which satisfies the needs of the customers. Customer satisfaction is our motto, to achieve it we offer timely delivery and quality services to our clients. Be fast, safe and on time delivery is our first commitment to our customers. We provide cost-effective and safe solution for many transport and haulage situations. We acquire right products, adequate experience and effective solutions as to container movement. We make best possible efforts to prevent our clients facing any difficulties. We offer swift moving service to ensure trouble free transportation at all level as per client's requirement. Almost best care is taken for the delivery of goods in perfect condition.
With the company's good customer approach along with world class resources, leads to the better output of services to our clients. Every year there is an increase in growth of the company. The process of expansion and diversification of the business has taken place and soon will be the leading company in the transport segment. We are working with many established transport company to give our customers fast, affordable and safe transportation of their goods at their given destination.
Our Company is Registered Under Various Statues given below:
Income Tax Pan No.
GST No.
Certificate of Maharashtra State Professional Tax.
Trade Mark Registration.
Registration under Government of Maharashtra License under Food Safety and Standards Act, 2006.