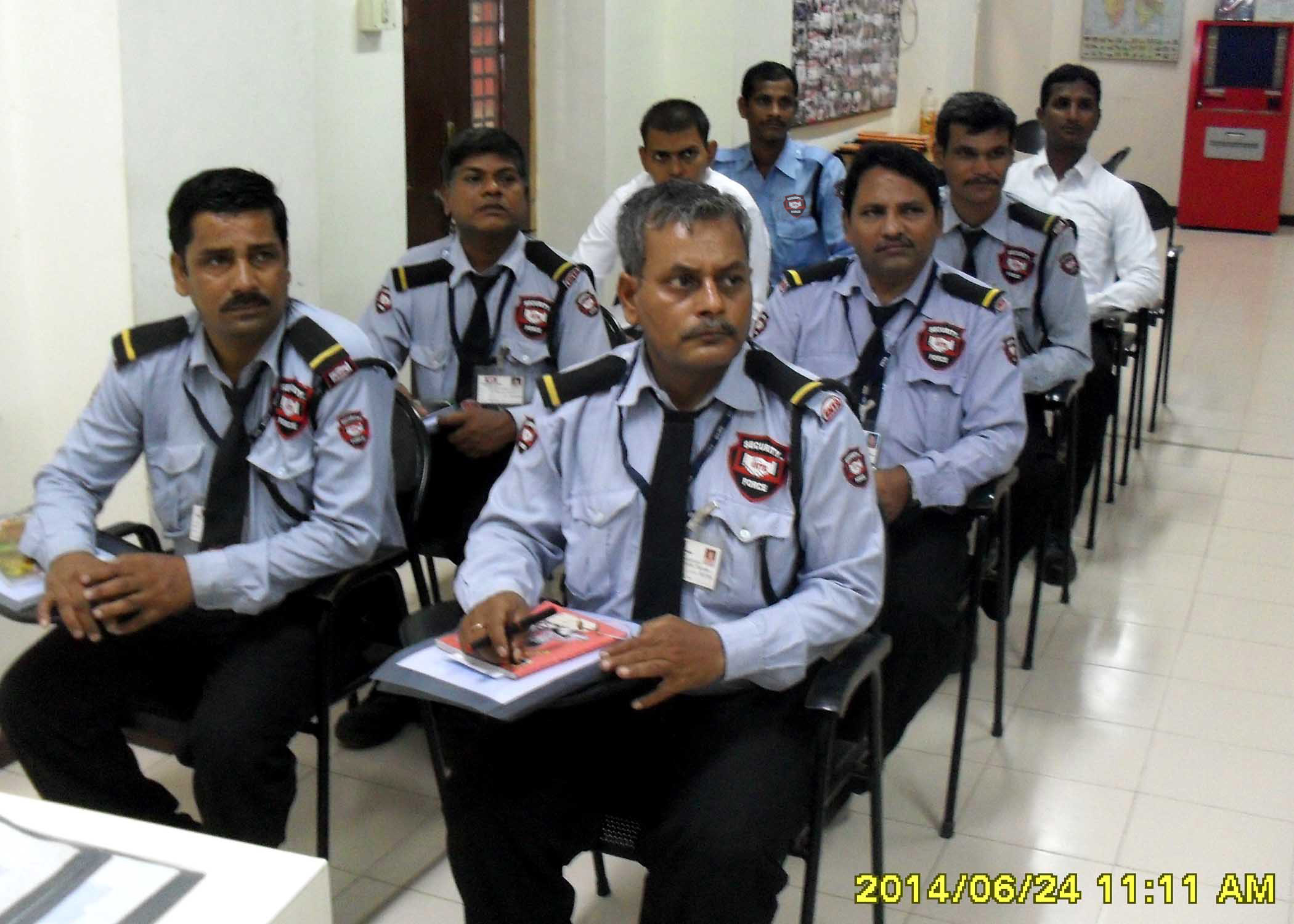 Training pattern of our security force is derived from military. Since security jobs are similar to military jobs therefore our training subject has been primarily military oriented. The salient features of our training to the professionals is the following:
Uniform and Discipline
The people will give respect to security personal only when they wear clean, proper and full uniform which includes caps, cap badge, shirt, pant, batton, belt and boots. The habit of wearing uniform all the time during duty is the important lesson taught during training. The dignity and respect to the uniform then comes to candidate automatically and they become professional.
Discipline is another important factor, which is taught during the training period. Our faculty teaches following types of discipline.
Discipline of shift timing.
Discipline to follow rules and regulations of clients.
Discipline of honesty and secrecy.
Discipline of character.
Policy of Alertness and Vigilance
Our teachers pay maximum attention to bring alertness in our security guards. This quality means that they must make use of all their fine senses while doing their duty.
The important senses are:
The sense of keeping a sharp watch.
The sense of listening very carefully.
The sense of smelling.
The sense of feeling temperature.
The above qualities will give them strength and stamina to:
To catch any thief or robber who is trying to get inside the building.
To find out if any fire or accident is about to take place.
To find out any forgery, bugging has been done in the documents.
To find out if someone is planning to plant bomb or planning to damage a building.
Policy of Personal Protection
Our teachers provide training in self-defense protections, which are, provided by Indian penal code (IPC). The security professionals are always protected by judiciary provided they have practical knowledge and know how to use them. These rules and regulations are accepted by the police station and the help of police is always available. Similarly security guards have all the rights to arrest any thieves in his place of duty. These practical points are taught to every security guard during training.
Policy of Firstaid
Our trained security force is also taught that he is not only there to save the property of our clients but also if our clients get wounded then they must be given timely first aid so that their life is saved.
These days the problem of heart attack is very common. Our guards are trained to take care of a person suffering from heart attack and head injuries. They are also taught to remove people form fire and collapse of buildings. As a team they will remove the victim, give them proper first aid and shift the victim to hospital by calling ambulance.
Training Center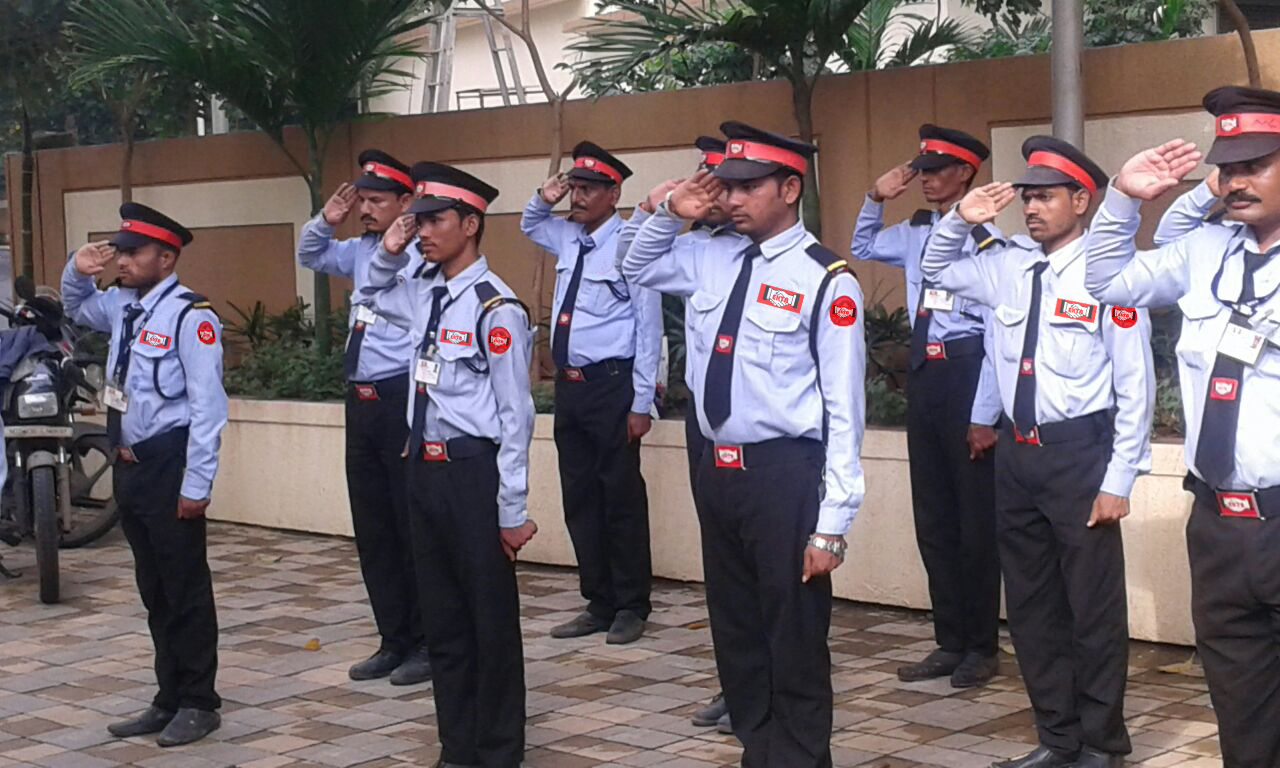 Our security guards are trained for 7 days at the company owned training center located at in Vasind village, Sharmal Taluka, Shapur District, Thane. Training is provided by ex-army and police officers who have years of experience in security related matters.
---
Facilities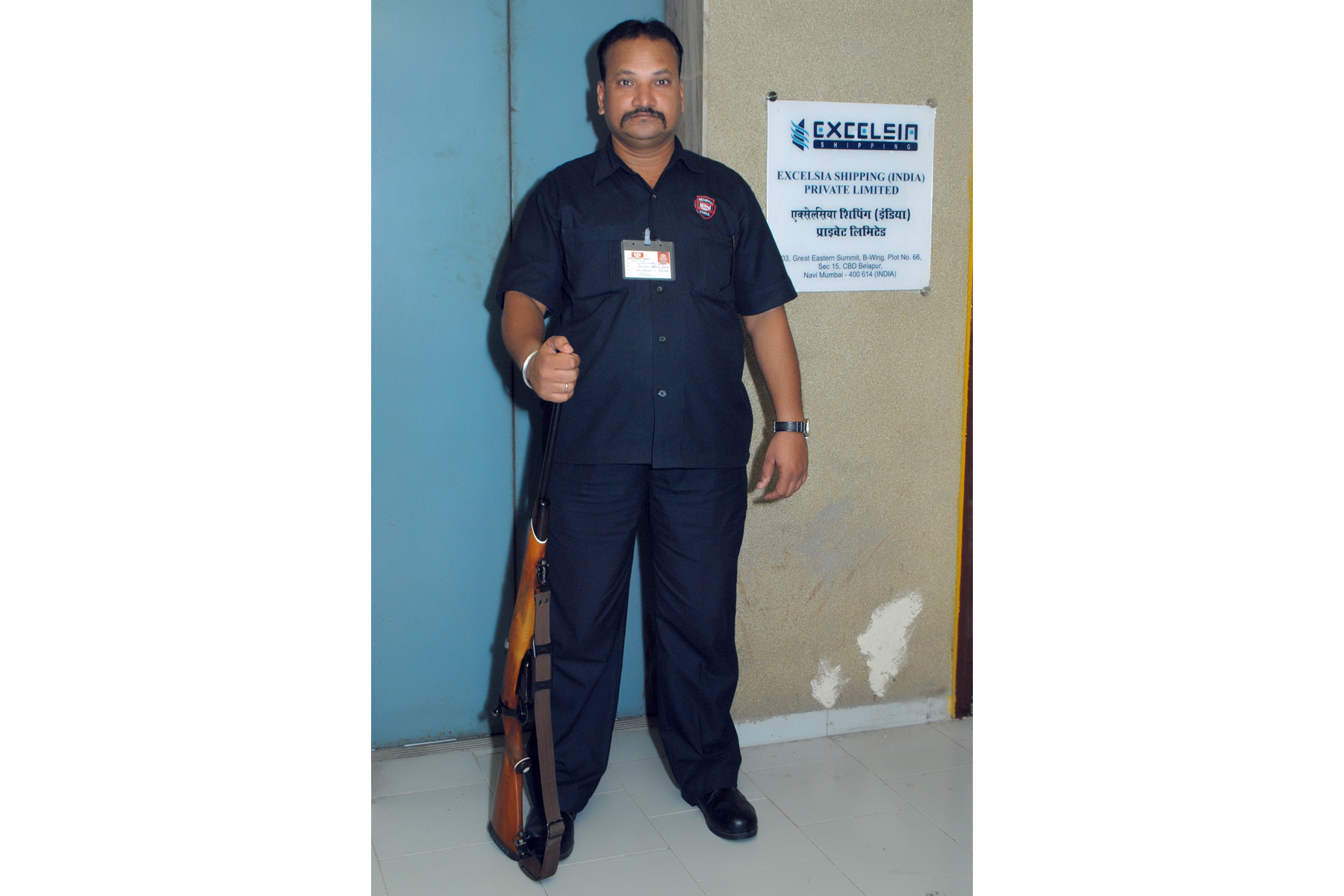 Shooting Range.
Swimming Pool.
Horse Riding Track.
Firing Range.
Adventure Kit.
---
Fields of Training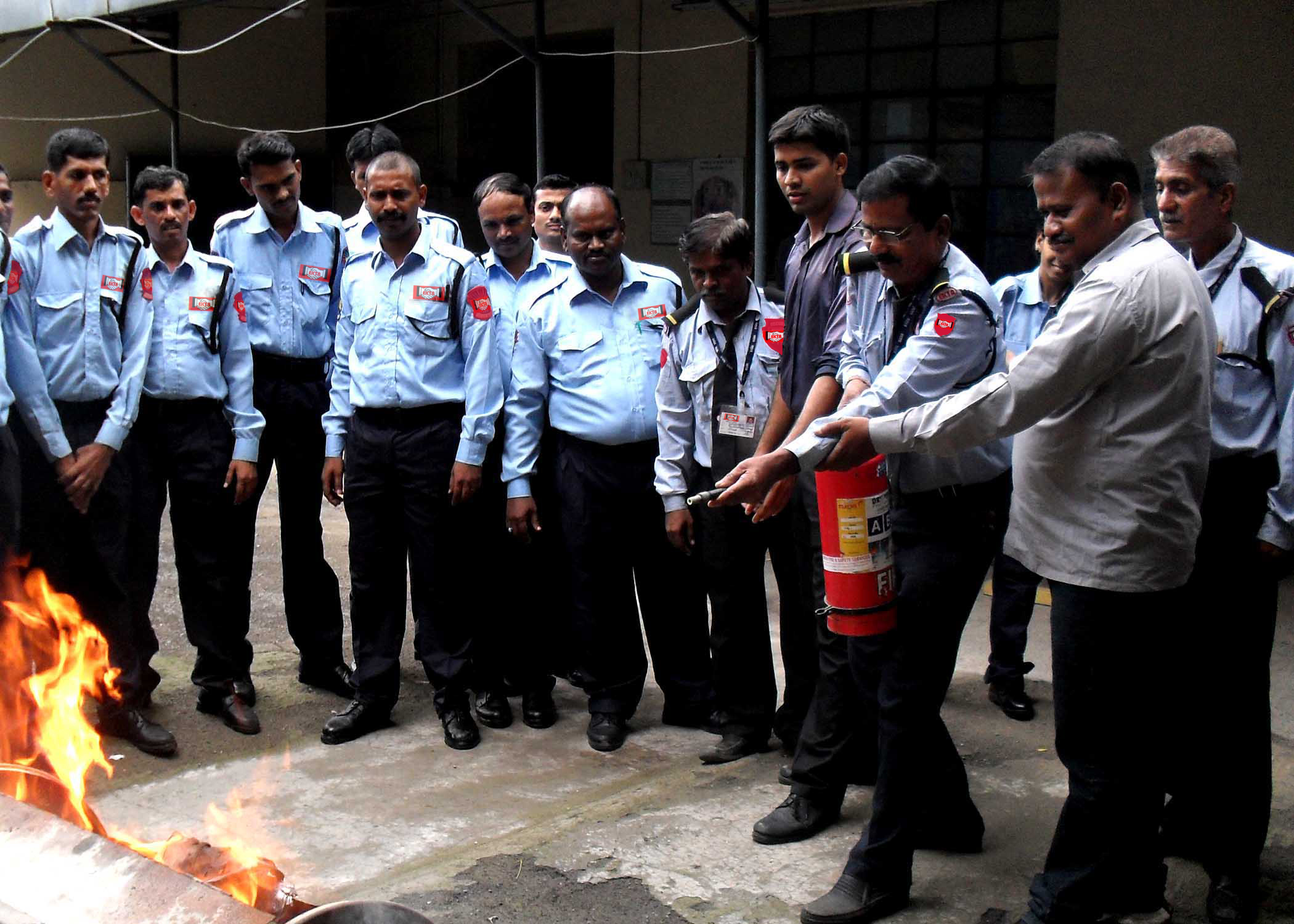 Industrial Security.
Banking Security.
Hotel and Hospital Security.
Fire Fighting.
First Aid.
Parade Training.
---
Certificate
The participants are given certificates from our academy who have successfully completed the training. The training given to the security staff confirms to the internationally accepted procedures and norms confirming to the highest standards.
QUICK LINKS